At the end of last month (October), the US Department of Defense released its long awaited Missile Defense Review 2022. Perhaps the delay was because all three major defence review - National Defense Strategy (NDS), Nuclear Posture Review (NPR), and Missile Defense Review (MDR) - were undertaken at the same time in order to weave their results together. Continuity with earlier MDRs was apparent, with the focus of US BMD to stay ahead of North Korean missile levels.
Into November and North Korea continued to feel the pressure of anti-ballistic missile defence systems being developed by South Korea and Japan. On Monday 21st November it was reported that two Japanese destroyers tested SM-3 missiles, with a hope of building destroyers with an anti-BMD capabilities. The following day, Reuters stated that the South Korean's tested the L-Sam system intended to destroy ballistic missiles at altitudes of 50-60 kilometres, although it won't be ready until 2026. While Closer to home the Hebrides Missile Range hosted missile tests by the Dutch HNLMS Tromp, further solidifying its role as the premier Atlantic missile testing range.
In December new contracts were announced for new missile defence capabilities for Guam (a base I think is going to become a major BMD site in coming decades due to its closeness to North Korea), maritime theatre missile defence updates for the Royal Navy's Type 45s, and initial plans for Japan's missile defence ship concept.
In this digest:
Defending US Military Base Of Guam, Lockheed To 'Boost' Aegis Weapon System To Thwart Chinese PLA Missiles
UK signs for Aster 30 Block 1 anti-ballistic missile weapons
First Rendering Of Japan's Ballistic Missile Defense Ship Concept Released
South Korea anti-ballistic missile system destroys target in test -reports
Two Japanese Destroyers Score in Ballistic Missile Defense Test off Hawaii
Dutch frigate conducts missile firings off Scottish coast
Department of Defense Releases its 2022 Strategic Reviews – National Defense Strategy, Nuclear Posture Review, and Missile Defense Review
My Book release: Labour's Ballistic Missile Defence Policy 1997-2010: A Strategic-Relational Analysis.
Drone Ethics discussion with Raymond K Hessle
Interesting looking books round-up
---
Not BMD itself, more of a proposed repurposing of a land-based system to a maritime one, it still points in the direction of the Royal Navy's Type 45's (and their successor, the Type 83) eventually being adapted to take on a BMD role for the UK mainland.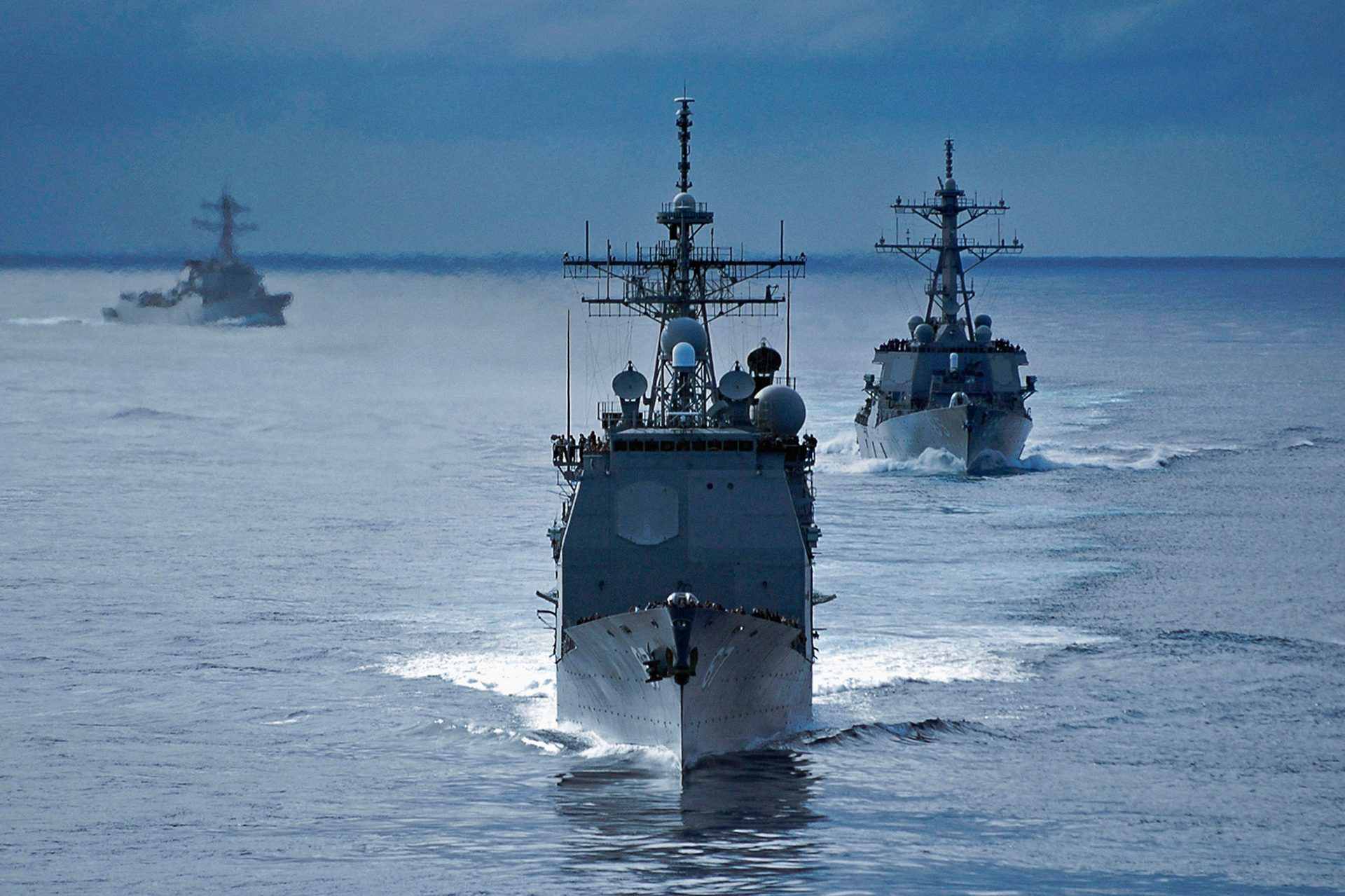 Pushing far further eastward than Fort Greeley, Alaska and Vendenberg Space Force Base, California, Guam seems to be fast becoming a potential site for forward deployed BMD elements. Although this article talks about a $500 million contract for completing an integrated missile defence system for Guam consisting of 'Aegis Combat System, the Standard Missile (SM)-3 and SM-6, the Patriot air-and-missile defense system, and the US Army's Integrated Air and Missile Defense Battle Command System (IBCS) as well as maintaining the Terminal High Altitude Area Defense (THAAD) system already on Guam since 2013' in order to defend the base from 'cruise, ballistic, and hypersonic missiles', in the longer term Guam could also host 'mid-range capable missile defense systems'. I assume this means that Guam will become a site capable of intercepting ballistic missiles fired at the US mainland rather than only Guam itself.
Aegis Ashore was first mooted for Japan, but protests about the feared affects have pushed it back into a maritime version.
Putting the pincers on North Korea, this anti-ballistic missile system - the L-Sam - is intended to shoot down ballistic missiles in the terminal phase of flight. It's due to become operational by 2026.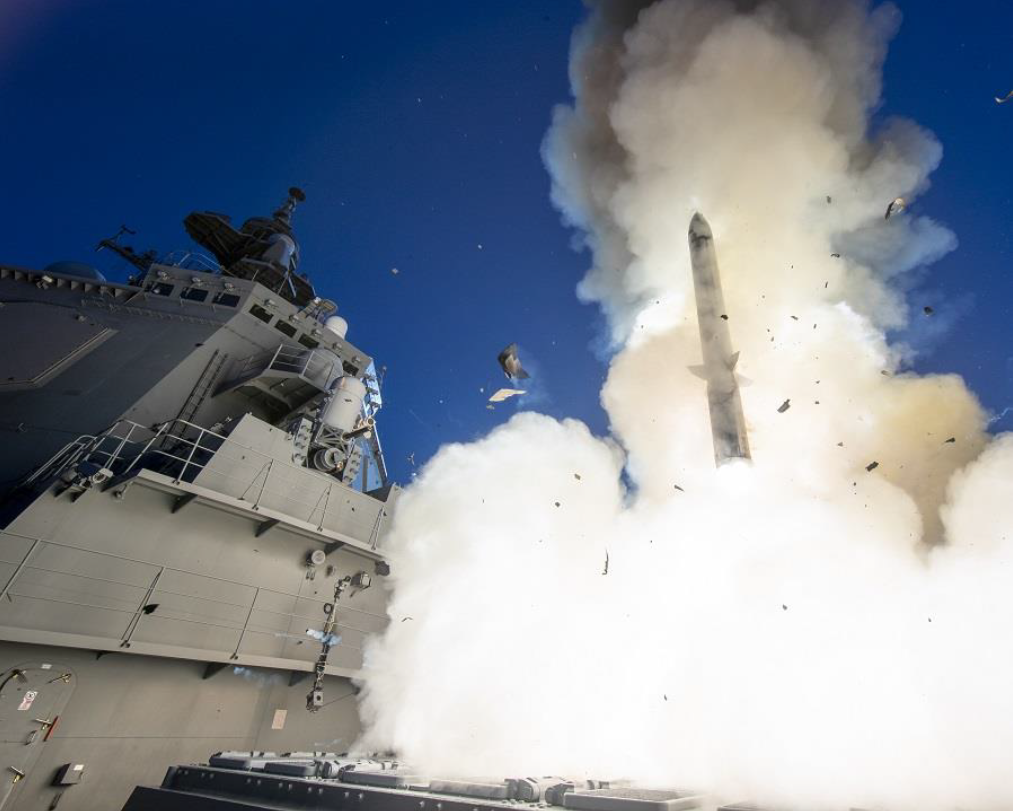 Japan continues to work with the US to counter North Korean missile threats. Although these are still theatre based, the article comments that 'Japan is planning to build two Aegis destroyers with BMD capabilities'.
The Hebrides range is one of NATO's main missile defence testing ranges, with 115,000 km2 of sanitised air space. And although the kind of missiles fired by HNLMS Tromp - assuming they are similar to the ones on British destroyers such as HMS dragon - are more for theatre defence and so would not be capable of intercepting ICBM's, there is research underway to equip Aegis destroyers with a BMD capability in future.
'As the scale and complexity of North Korea's missile capabilities increase, the United States will continue to stay ahead of North Korean missile threats to the homeland through a comprehensive missile defeat approach, complemented by the credible threat of direct cost imposition through nuclear and non-nuclear means...Within this framework, the United States is committed to improving the reliability of the Ground-Based Midcourse Defense system, and augmenting this active missile defense capability through the development and production of 20 Next Generation Interceptors as well as expansion of space and ground-based sensors.'
---
Labour's Ballistic Missile Defence Policy 1997-2010. A Strategic-Relational Analysis
At long last the book version of my PhD thesis was officially released on 22nd December 2023. The hardcover academic prices are eye-watering at the moment, but I should get some free author copies in shortly, so just send me a direct message on Twitter if you'd like a free copy.
Here's my blurb: Ballistic Missile Defence (BMD) - a military system intended to intercept incoming nuclear missiles and often likened to trying to hit a bullet with a bullet - is the most expensive military project you've never heard of, easily dwarfing both the Manhatten Project and the Appolo 11 Moon landing in expenditure. Between 1997 and 2010 the New Labour government of Tony Blair and Gordon Brown - a government elected initially promoting an 'ethical dimension' to foreign policy - took steps to deeply integrate military assets on British soil into the US's BMD system: a system most closely associated with US conservatism, and George W. Bush in particular. What strategic benefits did Blair and Brown hope to gain for the UK in taking these steps? How did they manage public opinion over BMD, particularly when opinion polls consistently showed a majority of the British public were opposed to the UK's involvement in US BMD? What can the last Labour government's policy on BMD tell us about what a future defence and foreign policy under a Kier Starmer Labour government look like? And how do US decisions to expand BMD into Eastern Europe taken in the late '90s and 2000s still influence Putin's justification for his invasion of Ukraine today? To explore these questions and others please read my new book, Labour's Ballistic Missile Defence Policy 1997-2010. A Strategic-Relational Analysis.
---
Drone Ethics discussion with Raymond K Hessle
When I came to write this digest I felt like I hadn't done a great deal due to being so busy, but then I remembered that I had a blast talking to Raymond K Hessel, who very kindly invited me to talk on his YouTube channel to talk about my Drone Ethics series, where I write digests of the main ideas in Gregoire Chamayou's Drone Ethics. Raymond's an eclectic thinker, and out of our discussion on drone warfare grew his excellent insight that nuclear weapons represent a return to a Clausewitzian style of stand-off since in nuclear war even elite national leaderships still have skin-in-the-game, so to speech.
---
Interesting looking books round-up
---
Be regular and orderly in your everday life like a bourgeois, so that you may be violent and original in your work - Gustave Flaubert